Joined

Jan 16, 2010
Messages

1,218
Reaction score

1,306
Nas X actually built his career based on Twitter and Youtube posts. He was not a CIA creation. lol

Many people these days have built a career founded on that type of a start. If you can build a big following without any help from a label eventually they will notice and you can probably ink a deal.
I don't care for him but the Old Town Road hook was very catchy- albeit in a pure pop, bubblegum kind of a way. But bubblegum has always been a big part of the recording industry- even back in what most of us would consider the "good old days" there was plenty of crappy pop music.

Rip on him if you want but we are making posts nobody will see on a forum nobody cares about. Give him credit for creating material people actually wanted to listen to. Like it or not he has accomplished more with his music than any of us have.
Sounds like you missed the forest for the trees.
I don't think that guy built much of anything and was helped along the way
so responses like yours would defend his thing.
Making posts no one sees? You saw them didn't you? Someone else will and it will spread.
Where were you when it was exposed that Twitter was mostly bots feeding the likes beast reason Musk complained about having to buy a platform that was fake. And then it comes out most of the people working there were ex-CIA FBI agents. And here you are espousing its "virtues?" Youtube is the same monkey. They can control and have done so the number of views and likes so your explanation is fraught with holes of misinformation.
So pull back the curtain Toto!
You're going to defend the rise of evil and massage its impetus based on hits views and likes? That's so shallow it reeks of commercialism at any cost even if the youth are contaminated for the next coming generations. If they even survive.
That guy doesn't look smart enough and his "rise" is one in an industry that is teeming with controllers and enablers.
Bubblegum is your excuse? If that's bubble gum then perhaps this device is the next wave of bubblegum machine for the mindless. Because the death/doom/stoner stuff is leading up to this.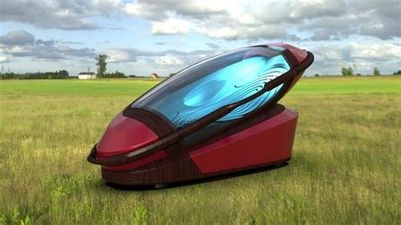 Last edited: